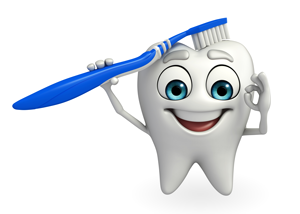 On behalf of our staff at Valley Dental Care, we'd like to welcome you to our new website and blog. The blog will be a place for you to read about various dental topics, our services and more. Our interactive website includes information about our dental services, downloadable patient forms and contact information. You can get in touch with us by calling or through the website.
Our Services
The services we offer our patients include preventative care, cosmetic dental services, restorative services, pediatric dentistry and tooth replacements. Preventative care is the key to keeping your teeth and gums as healthy as possible throughout your life. We offer professional cleaning and fluoride treatments, and we recommend that you have regular dental checkups every six months. A checkup will include X-rays and teeth cleaning. By having exams twice a year, we can catch problems before they have a chance to become serious.
Common Dental Problems
One of the most common oral health problems that people face is gum disease. Gingivitis, the lesser form of gum disease, is likely to strike you at some point in your life even if you take very good care of your teeth. That's because gum disease can happen not only because of poor oral hygiene, but because of heredity or as a side effect of certain medications or illness. You may not see any signs of gingivitis early on, but we can spot it at your regular checkups. In its early stages, gingivitis is easy to treat with a simple cleaning. Skipping routine checkups could allow gum disease to advance to periodontitis, its more severe form that has spread below the gumline. At that stage a deep cleaning is needed, and this involves going below the gumline with dental instruments to clean out plaque and tartar. You can keep periodontitis away by coming in to see us twice a year and contacting us if you notice any problems with your gums or teeth at any time.
Our Locations
The staff at our three Virginia locations work for you by providing education as well as friendly and efficient service. We believe that dental care should never be stressful for patients, and towards that end we provide affordable dental services in a friendly, comfortable environment, and we encourage our patients to ask any questions and allow us to keep them informed. Patient education and prevention of problems are the major points of our mission for good oral health.
You can prepare for your first visit to any of our offices by downloading and filling out patient information forms here on our website. This way you can take the time to fill out the forms in the comfort of your own home. The more complete and accurate information we have about your medical and dental health history, the more efficiently we can work with you to achieve your optimum oral health.
You can call us at any time, or you can contact us by using the form on the website. We are here for you to answer questions, explain anything you need to know about our services or to set up appointments for you. Whether you are a current patient, a new patient or someone who is interested in our services, you can come to our website and keep checking our blog for information, tips and news about our services, dental technology, what's new in the world of dentistry, and much more.
Once again, on behalf of all of us at Valley Dental, welcome!