Welcome to Valley Dental Care, Virginia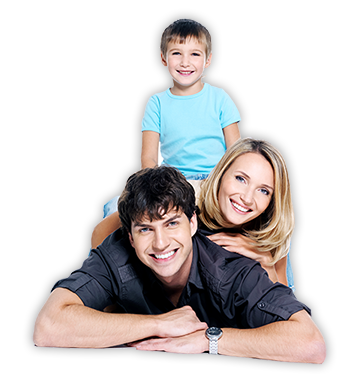 If you're looking for the best dentist in Front Royal, VA, Valley Dental Care is your go-to dental office. Our professional staff uses the latest techniques and technology to provide the quality care residents require. We can help with all kinds of services, including general dentistry in Winchester, VA, as well as cosmetic and restorative care. We go above and beyond to ensure you get the care you need at all stages of your life.
We Work to Prevent Issues
As a best dentist in Winchester, VA, our experienced team works hard to protect your smile and help prevent problems from occurring in the future. General dentistry requires regular cleanings and x-rays, as well as examinations to ensure your teeth are in the best condition possible. We understand many people are uncomfortable with visiting the dentist, which is why we work hard to create an environment where everyone can feel more at ease when in the dental chair.
We Can Handle Your Problems Too
If you are experiencing dental problems, our office can handle these issues as well. In addition to our general dentistry in Front Royal, VA, we also provide cosmetic care to help you get a more beautiful smile and restorative care to help get your smile back to the way you want after cavities, lost teeth and more. We take great pride in offering a customized treatment plan for each of our patients to ensure the healthy, beautiful smile they need.
Locations
N. Winchester call 540-773-4498 | S. Winchester call 540-535-2006 | Front Royal call 540-631-1515
Your Top Rated Local® Dentist
We genuinely hope this site is helpful to you in learning more about our dental care practice, dental conditions and treatments, dental recommendations, and more. Please browse through our website and be sure to give us a call if you have any questions or would like to schedule an appointment with our world-class dentists in Virginia .
Usually recommended every six months along with an oral hygiene exam and x-rays. Dental cleaning is performed by a dental hygienist to remove calculus, stains and plaque from your teeth.
Cosmetic Dentistry for a Beautiful Smile
Our practices provide a wide range of cosmetic dental services at the affordable fees that Gentle Dental patients have come to expect. At Gentle Dental, we have specialists on staff, so there is no need to be referred to other practices. Our experienced doctors can provide the care you need to have a beautiful smile.
Our cosmetic dental services include:
bonding
and more
Restorative Dental CareGentle Dental also provides Restorative dental care for mouths that have fallen victim to dental disease or injury. By not needing a referral, you save time and money, as well as being able to stay within the Gentle Dental family of practices. Our goal at Gentle Dental is to provide total preventative care and educate patients on its importance. Complete oral care begins with regular cleanings, checkups, and an at home oral care routine.Composite BondingBonding is a common solution for:

Repairing chipped or cracked teeth.
Reducing unsightly gaps or spaces between teeth.
Hiding discoloration or faded areas on the tooth's surface.

Bonding is achieved by applying a composite material to an existing tooth. Unlike veneers or crowns, composite bonding removes little, if any, of the original tooth. Composite bonding is a quick process, usually taking less than an hour.
Restoring your Smile
Crowns and bridges are used as a treatment to restore your smile and mimic the natural function of your teeth. Our affordable fees and convenient hours make it easy to stay on top of dental care.
What are Crowns?

A crown (or cap) is a covering that encases the entire tooth surface restoring it to its original shape and size. A crown protects and strengthens tooth structure that cannot be restored with fillings or other types of restorations. A crown can be used to address decayed teeth, fractured fillings, large fillings, and teeth that have had a root canal.
Although there are several types of crowns, porcelain (tooth colored crown) are the most popular. They are highly durable and will last many years, but like most dental restorations, they may eventually need to be replaced. Porcelain crowns are made to match the shape, size, and color or your teeth giving you a natural, long-lasting beautiful smile.
What does getting a crown involve?
A crown procedure usually requires two appointments. Your first appointment will include taking several highly accurate molds (or impressions) that will be used to create your custom crown. A mold will also be used to create a temporary crown which will stay on your tooth for approximately two weeks until your new crown is fabricated by a dental laboratory.
While the tooth is numb, the dentist will prepare the tooth by removing any decay and shaping the surface to properly fit the crown. Once these details are accomplished, your temporary crown will be placed with temporary cement and your bite will be checked to ensure you are biting properly.
At your second appointment your temporary crown will be removed, the tooth will be cleaned, and your new crown will be carefully placed to ensure the spacing and bite are accurate.
You will be given care instructions and encouraged to have regular dental visits to check your new crown.
What are bridges?
A dental bridge is a fixed (non-removable) appliance and is an excellent way to replace missing teeth.There are several types of bridges. You and your dentist will discuss the best options for your particular treatment plan. The "traditional bridge" is the most popular type and is usually made of porcelain fused to metal. Porcelain fixed bridges are most popular because they resemble your natural teeth. This type of bridge consists of two crowns that go over two anchoring teeth (abutment teeth), filling the gap created by one or more missing teeth.
Dental bridges are highly durable and will last many years, however they may need replacement or need to be re-cemented due to normal wear.
A fixed bridge can help maintain facial shape, prevent remaining teeth from drifting out of position, restore chewing and speaking ability, restore your smile and upgrade a removable partial denture.
What does getting a fixed bridge involve?
Getting a bridge usually requires three visits. While the teeth are numb, the two anchoring teeth are prepared by removing a portion of enamel to allow for a crown. Next, a highly accurate impression (mold) is made which will be sent to a dental laboratory where the bridge will be fabricated. In addition, a temporary bridge will be made and worn for about three weeks until your next appointment.
At the second visit, the bridge foundation, known as the framework, will be carefully checked to ensure a proper fit. A shade is selected in order to ensure an appropriate match of the porcelain with your adjacent teeth. The temporary bridge is cemented back in your mouth.
At the third visit (usually 2 weeks later), the permanent bridge is ready to be inserted. It is tried in, adjusted, polished and inserted with a permanent cement.
You will receive care instructions at the conclusion of your treatment. Proper brushing, flossing and regular dental visits will aid in the life of your new permanent bridge.
Dentures
A denture is a removable dental appliance replacement for missing teeth and surrounding tissue. They are made to closely resemble your natural teeth and may even enhance your smile.
There are two types of dentures – complete and partial dentures. Complete dentures are used when all of the teeth are missing, while partial dentures are used when some natural teeth remain. A Partial denture not only fills in the spaces created by missing teeth, it prevents other teeth from shifting.
A Complete denture may be either "conventional" or "immediate." A conventional type is made after the teeth have been removed and the gum tissue has healed, usually taking 4 to 6 weeks. During this time the patient will go without teeth. Immediate dentures are made in advance and immediately placed after the teeth are removed, thus preventing the patient from having to be without teeth during the healing process. Once the tissues shrink and heal, adjustments will have to be made.NEW: Gentle Dental Arlington is now offering Pala digital dentures! Get a perfect smile in just 2 visits. With Pala Digital Dentures, the digital records are kept on file, so dentures can be easily duplicated or remade without impressions.
Dentures are very durable appliances and will last many years, but may have to be remade, repaired, or readjusted due to normal wear.
Reasons for dentures:
Complete Denture – Loss of all teeth in an arch.
Partial Denture – Loss of several teeth in an arch.
Enhancing smile and facial tissues.
Improving chewing, speech, and digestion.
What does getting dentures involve?
The process of getting dentures requires several appointments, usually over several weeks. Highly accurate impressions (molds) and measurements are taken and used to create your custom denture. Several "try-in" appointments may be necessary to ensure proper shape, color, and fit. At the final appointment, your dentist will precisely adjust and place the completed denture, ensuring a natural and comfortable fit.
It is normal to experience increased saliva flow, some soreness, and possible speech and chewing difficulty, however this will subside as your muscles and tissues get used to the new dentures.
You will be given care instructions for your new dentures. Proper cleaning of your new dental appliance, good oral hygiene, and regular dental visits will aid in the life of your new dentures.
Restore Your Beautiful Smile with Dental Implants
Dental implants are a great way to replace missing teeth and restore a beautiful smile. At Gentle Dental, our Doctors and Specialists are experts at restorative dental care and can design a treatment plan just for you. With competitive fees and payment options, we help make dental implants affordable to see if dental implants are right for you.
What are Dental Implants?
Dental implants are artificial roots and teeth (usually titanium) that are surgically placed into the upper or lower jaw bone by a dentist or Periodontist, a gum specialist. The teeth attached to implants are very natural looking and effectively enhance or restore your smile. In addition to replacing missing teeth, implants can also provide a fixed solution to removable partial or complete dentures. Implants provide excellent support and stability for these dental appliances. Dental implants are very strong, stable, and durable and will last many years.
Why should I consider Dental Implants?
• To restore a confident smile.
• To restore chewing, speech, and digestion.
• To resolve joint pain or bite problems caused by teeth shifting into a missing tooth space
• To restore or enhance facial tissues.
• To support a bridge or denture, making them more secure and comfortable.
What does getting dental implants involve?
The process of getting implants requires a number of visits over several months. X-rays and impressions (molds) are taken of the jaw and teeth to determine bone, gum tissue, and spacing available for an implant. While the area is numb, the implant will be surgically placed into the bone and allowed to heal and integrate itself onto the bone for up to six months. Depending on the type of implant, a second surgery may be required in order to place the "post" that will hold the artificial tooth in place. With other implants, the post and anchor are already attached and placed at the same time. After several weeks of healing the artificial teeth are made and fitted to the post portion of the anchor. Because several fittings may be required, this step may take one to two months to complete. After a healing period, the artificial teeth are securely attached to the implant, providing excellent stability and comfort to the patient.
You will receive care instructions when your treatment is completed. Good oral hygiene, eating habits, and regular dental visits will aid in the life of your new implant.